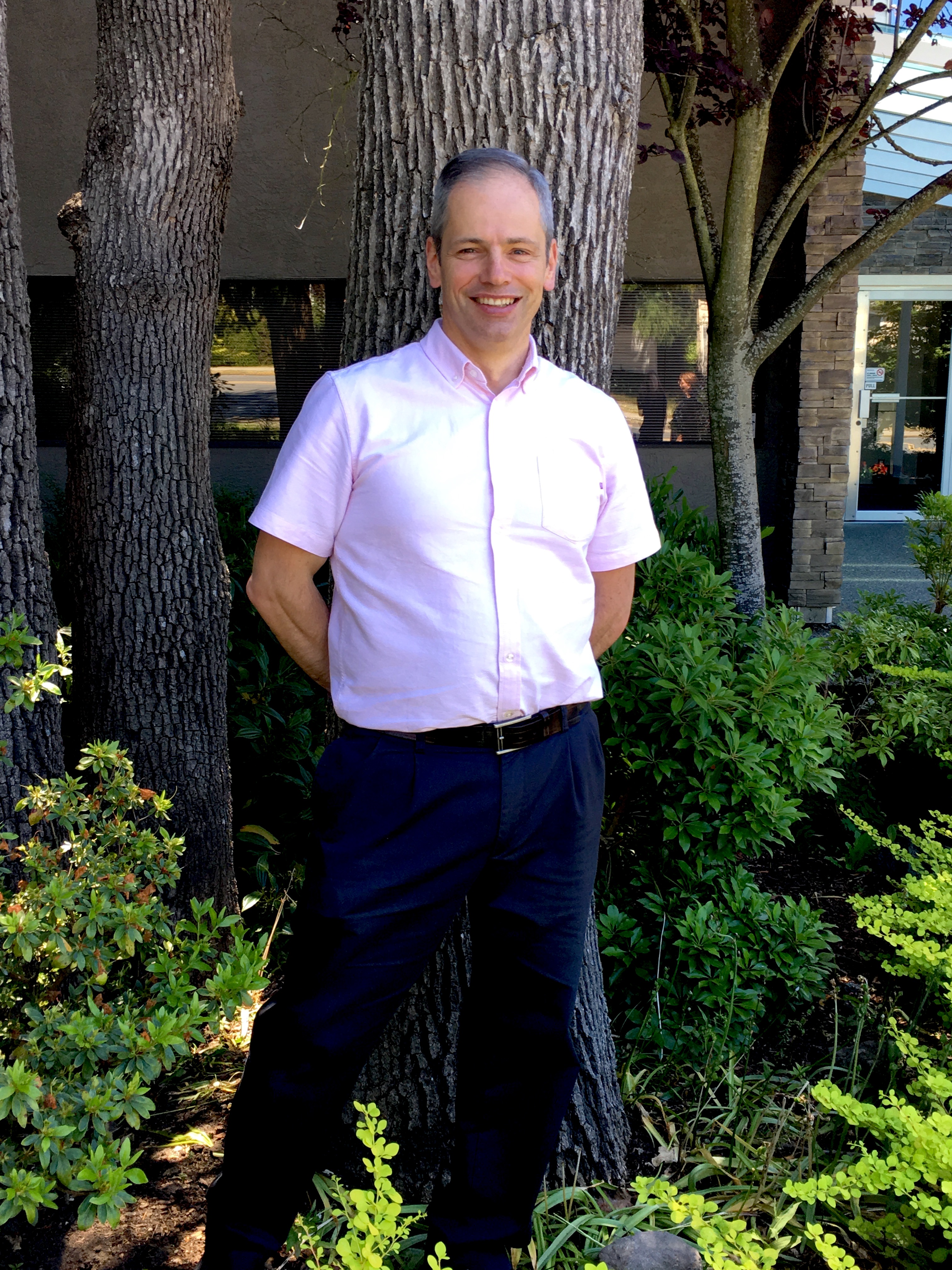 Dr Ted Frackson
Doctor of Chiropractic, MSc Nutrition
Dr. Frackson is a native Victorian who developed an interest in Chiropractic while playing rugby in high school.
After studies at Camosun College and UVic, he attended the Canadian Memorial Chiropractic College in Toronto where he graduated in 1992. Since then he has maintained his passion for learning by attaining a year's post graduate training in sports injury treatment, spinal exercise rehabilitation and maternity/pediatrics.
A married father of three children, Dr. Frackson devotes a good portion of his practice to the treatment of expectant moms and children. Providing drug free treatment for pregnant women with back or pelvic pain is especially gratifying.
As one who has trained for and run 4 marathons he also enjoys treating athletes and those just trying to stay in shape through exercise and diet. In 2009 he received his Masters of Science in Nutrition from the University of Bridgeport in Connecticut. The importance of diet in his marathon training led to the pursuit of this degree.
Learning about topics such as Kinesiotaping (as seen in the last 5 Olympic games), Functional Movement Systems used by athletic trainers to screen for injury risk, and Dynamic Neuromuscular Stabilization used in Europe for the past 15 years to break damaging movement patterns, Dr. Frackson continues to be well trained in the latest forms of physical injury treatment.
Back to Main Page